Port services
Intransline Port Service - it is proven, and concerted, coordinated between all port services and organizations processing of export-import cargo activities (reception, processing, sending different types of transport.
Intraport expediting Intransline includes:
registration of commodity transport and shipping documents, intraport documentation and documents inside the terminal , including Work with the documentation collected by shipping lines agents;
approval, obtaining permits and organization of handling and storage of dangerous, heavy and oversized cargo;
separation, packaging, stuffing / unstuffing, overload to related modes of transport and other necessary work on the loading / unloading of goods;

inspection carry out the necessary operations, at the request of regulatory authorities, the weighing of the goods;
organization of cargo storage;
organization permits for the export of goods from the terminal services, ship or line agents;
organization and control of shipments of goods;
organization receiving linear agents necessary container equipment (only containerized cargo);
other, related work.

More
Ports and directions
We make processing and sending export freights from the ports of China, South Korea, Europe, the USA, Canada.
Receiving, processing and transit of inward cargoes in ports: Vladivostok, Saint Petersburg, Novorossiysk, Riga, Klaipeda.
Types of the railway ITL service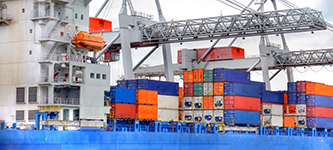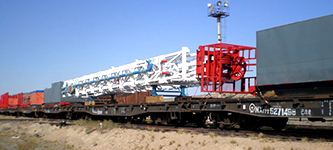 Transportations of bulky goods in the international message
Intransline carries out a full range of actions for the organization of delivery of bulky goods and equipment from the countries of EC, China.
You need to deliver bulky goods in the Russian Federation?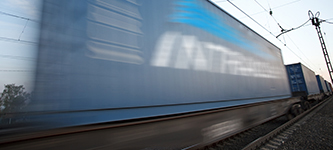 Transportation in railroad cars
Intransline provides transportation of various consignments on volume. Transportations from China to the Russian Federation, from/to CIS countries. Order. granting cars, freight loading, payment of carrying payments, tracking along the line.
To deliver the cargo by rail?
Types of the sea ITL service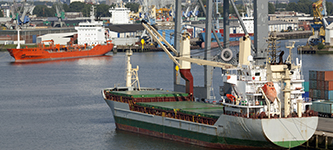 Transportations of bulky goods and equipment (Ro-Ro)
ITL carries out a full range of actions for the organization of delivery of bulky goods from the countries of East Asia (China), the USA, Canada. Cooperation with leading sea carriers allows us to provide high-quality service of delivery of various freights and equipment. Freight calculation, freight export to the port, reception in port, loading and unloading works, change of means of transport in unloading ports, delivery to an unloading place, timely informing on location and performed operations is a list of the main actions making the service Intransline.